Racetinovac (43o29,6' N - 16o14,6' E) - anchorage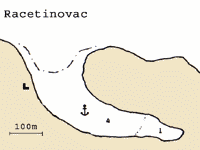 The bay is situated on the N coast of island Ciovo in the S part of Saldun bay. The bay is 1,5NM E of Rt Okruk and 1,5 NM from Trogir. Within the bay depths range from less than 1m to over 4m. The bottom is sand and the holding is good. Inside the anchorage shelter is good from N through E to W. The bay is sheltered from the afternoon breeze which in this area tends to be from the W. There is a small holding on the hillside, but otherwise the bay is unspoiled. This well sheltered anchorage is popular with visiting yachts and offers a safe overnight anchorage.
Nautical maps shown here are for information use only. Do not use it for navigation purposes.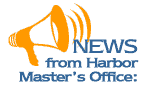 All boats coming to Trogir for berthing on
Trogir Waterfront
should announce their arrival to Harbor Master's Office at least
one day before arrival
.
Contact:
call or send a fax to:
+385/21 88 15 08
VHF Channels: 10 & 16
NAUTIC PILOT for ports and anchorages in Trogir Area:
Borak
,
Drvenik Veli
,
Fumija
,
Krknjasi
,
Marina
,
Okrug Gornji
,
Racetinovac
,
Seget
,
Sicenica
,
Solinska
,
Trogir
,
Vela Rina
,
Vinisce
,
Vranjica
.