Quick search for private accommodation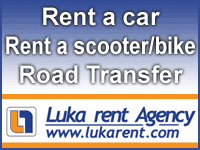 Hotels & Villas
Most of hotels and villas in Trogir and area are privately owned by families. For complete information and reservation check links below. Contact is direct through web pages or through e-mails.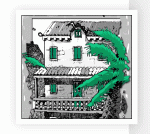 Domus Maritima
- Put Cumbrijana 10, Trogir
Palace Domus Maritima - Put Cumbrijana 10, Trogir Rooms Domus Maritima is a small family run hotel in center of Trogir, on the sea side.
Our hotel is situated in 400 years old Trogir palace with spacious garden in front. All rooms are renovated and artisticly decorated.
Our hotel has view to the center of Trogir and sea. ACI MARINA TROGIR is just in front of the hotel.
Our hotel is also a small art gallery. Each room is different and minimalism and cleanliness is very important to us. Each room is air conditioned. WE OFFER YOU: * bed and breakfast * free WiF
i
https://www.youtube.com/watch?v=9APkc2H7vS0