Quick search for private accommodation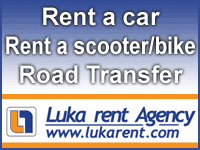 Tourist information points in Trogir
If you need any information about accommodation, events, trips or escursions you can contact tourist board of Trogir or any of local agencies listed below.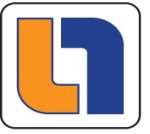 Luka rent Agency
- Arbanija
Agency LUKA RENT has various services that will provide you with unforgettable vacation on the island. It's a perfect choice if you need: private accommodation, cars, bikes, scooters, boats, taxi boats, air taxi, excursions and many, many more… By simple clicking on our web page you have opened the doors to yourselves as well as to us for the unconditional companionship and everlasting loyalty. Justified trust of our clients is the basic element of our dedicated work and expansion.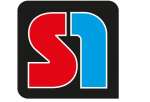 Split Rent Agency
- Arbanija
Luka Rent Agency from island Hvar after 14 years of successful business opens a branch office in Split, named Split Rent Agency. The main activity is boat, car, scooter, bike, Segway and quad rental. The main goal of the Split Rent Agency is to satisfy our clients' needs and make their holiday as pleasant as possible with affordable prices.
Web site design
- Trogir
Make your apartments visible and accessible to everyone!
Create a professional website for your apartment with our help. We provide creative solutions for the design, functionality and optimization of your website so that your guests can easily find and book your accommodation.
Contact us today and increase your online presence!
https://www.pondi.hr
Trogir Riviera is assemble of 20 islands, islets, small counties and villages. Find out more about the locations in Trogir area:
Arbanija
,
Drvenik
,
Marina
,
Okrug Gornji and Donji
,
Seget
,
Sevid
,
Slatine
,
Trogir Center
,
Vinisce
,
Vranjica
.