ARBANIJA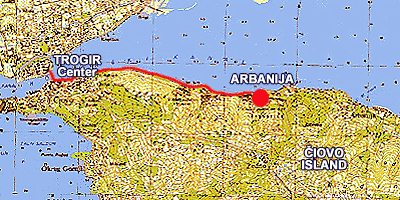 The village
Arbanija
is small village on the half-way point between Trogir and Slatine (4km from Trogir center).
It is tourist - oriented settlement with more than 200 tourist houses placed by the beach.
Few grocery shops are available along the road which leads you from Trogir to Slatine, where the holiday houses are located, mostly just few meters from the sea shore.
There are few restaurants and bars as well as two hotels: Hotel Vila Tina and ApartHotel SV. Kriz.
Trogir Riviera is assemble of 20 islands, islets, small counties and villages. Find out more about the locations in Trogir area:
Arbanija
,
Drvenik
,
Marina
,
Okrug Gornji and Donji
,
Seget
,
Sevid
,
Slatine
,
Trogir Center
,
Vinisce
,
Vranjica
.